Apophysis 7x 15 by

Based on :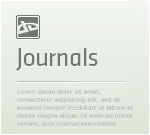 Ignore This Random JournalEDIT
You might want to read some comments here for some more little clue and a param. :D



Have you ever wonder how to create a fractal like this:

:thumb199565228: :thumb138758678: :thumb111600764: :thumb199661371:

Well, those fractals are from two different fractal style, joined togehter into one single apo flame via xaos. a flame become the filler for the plastic bubble style. The first one is juliaN fractal joined with plastic bubble. The second one is mobius gasket inside plastic bubbles. The third one is plastic bubbles inside plastic bubbles. :lmao: And the last one is julian/ring2 flame inside palstic bubbles.

But how?
Params:
<flame name="janvier 2012" version="Apophysis 7x Version 15" size="750 500" center="1.15537980175136 4.12852237592888" scale="75" angle="0.604232987040437" rotate="-34.62" zoom="0.779" oversample="1" filter="0.5" quality="50" background="0 0 0" brightness="20" gamma="3" gamma_threshold="0.05" estimator_radius="9" estimator_minimum="0" estimator_curve="0.4" enable_de="0" plugins="" >
<xform weight="0.5" color="0.45336384489201" symmetry="0.5" linear3D="1" coefs="1 0 0 1 0 0" chaos="1 1 0 0 " opacity="1" name="Linear 3D"/>
<xform weight="1" color="0.780126557685435" symmetry="-1" bubble="0.87" pre_blur="1" juliascope="0.1" coefs="0.3593 0 0 0.3593 0 0" juliascope_power="2" juliascope_dist="-1" chaos="0 1 1 0 " opacity="1" name="Bubble Preblur juliascope"/>
<xform weight="0.5" color="0.0549458761233836" symmetry="0.999" linear3D="0.9" spherical="0.24" coefs="-0.208638 0.303591 -0.303591 -0.208638 0.947459 1.877583" chaos="1 0 65 200 " opacity="1" name="linear spherical"/>
<xform weight="1" color="0.125526318792254" symmetry="0.9" linear3D="1" spherical="0.6" coefs="-0.896648 0.355614 0.355614 0.896648 1.04414 0.800528" chaos="1 0 40 65 " opacity="1" name="linear spherical"/>
<palette count="256" format="RGB">
90010A940008990C079F1805A42404A73803AB4C03AE6002
B17401B58801B89C00B9A700BBB100BCBC00BCBC00BCBC00
BBB100B9A700B89C00B58901B17501AE6202AA4E02A73B03
A32703A014049A0A069400088F010B89030D8404107D1412
7624146F341668441861581A5A6C1C53801E4C942045A023
3FAC2538B8282EB82E24B83420AE361CA438189A3A14903C
117C3F0D68430A5446074049032C4D001850001054000858
00005C000460000864000C68011C6B032C6D043C70095575
0E6E7A13877F18A0841CA88520B08724B8882BB88C31B890
38B8943FAC9745A0994C949C547D9E5C66A1644EA36C37A6
7420A87C12AA8404AC8803AE8C02B09001B29400B4990CB5
9F18B7A424B8A738B9AB4CB9AE60BAB174BBB588BBB89CBC
B9A7BCBBB1BCBCBCBCBCBCBCBCBCBCBBB1BCB9A7BCB89CBC
B589BBB175BBAE62BAAA4EBAA73BB9A327B9A014B89A0AB6
9400B48F01B18903AF8404AC7D14AA7624A86F34A66844A4
6158A25A6CA053809E4C949C45A0993FAC9738B8942EB88E
24B88820AE861CA484189A82149080117C7D0D68790A5476
074073032C6F00186C00106800086400006000045C000858
000C54011C51032C4F043C4C0955470E6E4213873D18A038
1CA83720B03524B8342BB83031B82C38B8283FAC2545A023
4C9420547D1E5C661B644E196C37167420147C1212840410
88030E8C020C90010A940008990C079F1805A42404A73803
AB4C03AE6002B17401B58801B89C00B9A700BBB100BCBC00
BCBC00808080BCBCBCBBB1BCB9A7BCB89CBCB589BBB175BB
AE62BAAA4EBAA73BB9A327B9A014B89A0AB69400B48F01B1
8903AF8404AC7D14AA7624A86F34A66844A46158A25A6CA0
53809E4C949C45A0993FAC9738B8942EB88E24B88820AE86
1CA484189A82149080117C7D0D68790A5476074073032C6F
00186C00106800086400006000045C000858000C54011C51
032C4F043C4C0955470E6E4213873D18A0381CA83720B035
24B8342BB83031B82C38B8283FAC2545A0234C9420547D1E
5C661B644E196C37167420147C121284041088030E8C020C
</palette>
</flame>